After an accident that not only drastically changed my entire life but also how my brain and body functions,
my passion, my way of expressing myself and life as a musician and producer was as good as over and i was forced to stop working in 2012.
After more than 10 months in bed i picked up an old camera out of boredom, frustrations and no other way
of expressing myself and started to document my days through pictures.
With a mixture of portraits, film, poems, documentary, conceptual and illustrative images of myself
and my own family, I started my first photography and art project called "Een leven met NAH".
In this series i want to capture and show the struggles, the frustration, pain, doubt, the emotional times
and the overall effect of somebody with a acquired brain damage and depression.
By giving a small glimps and expierence to the world how it feels and what the impact really is,
I hope to give through my work a better understanding and the recognition to and for others.
Not only in and for my own life and that of my family, but also those of others who are struggling with similar problems and emotions.

"Everyday it feels as a never ending searchs and struggle to a new balance and purpose in life." -gc-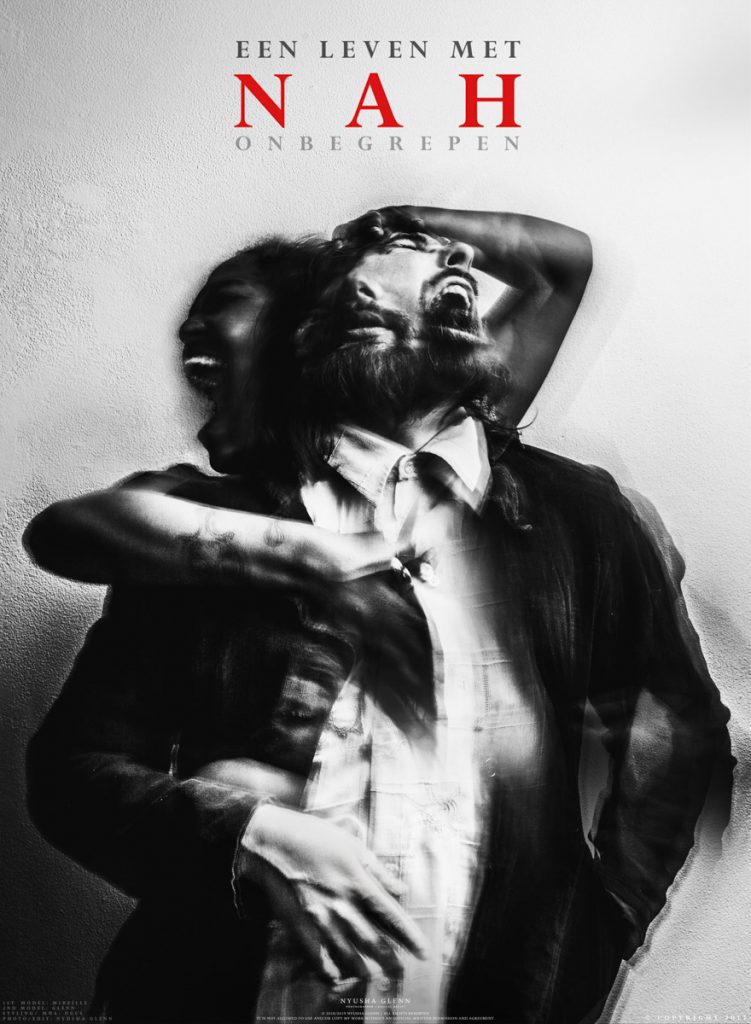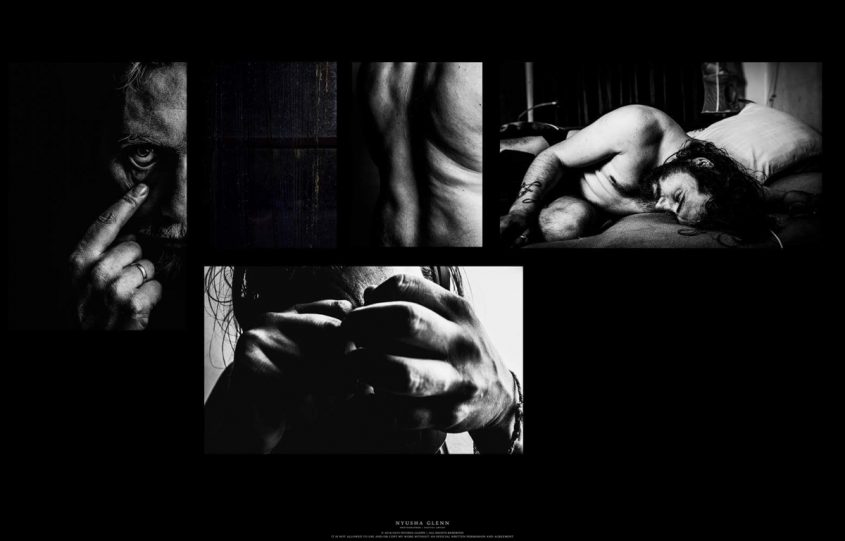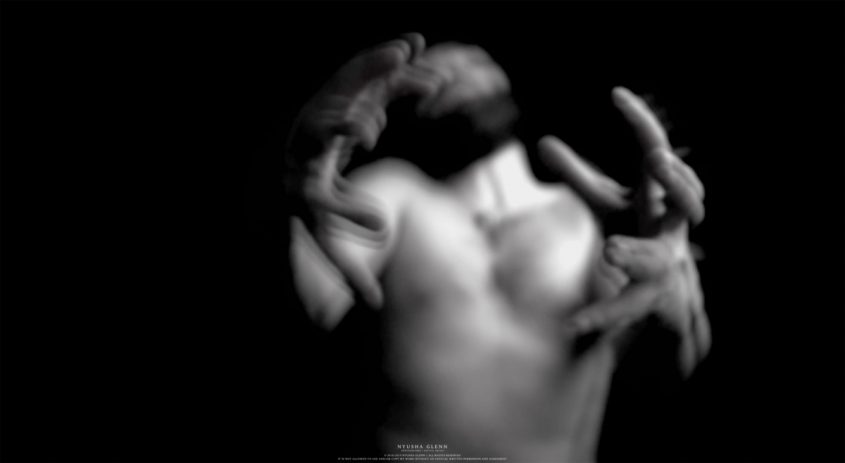 © 2017 – 2019 Nyusha Glenn | All Rights Reserved
It is not allowed to copy, publish and use my work without an official written permission and agreement.